Select The Letter that Corresponds To The First Letter Of The County.  Then Select The County From The List Below.

Welcome to the Wilkinson County Assessors
Office Web Site!
Our office is open to the public from 8:00 AM until 5:00 PM, Monday through Friday.
The goal of the Wilkinson County Assessors Office is to provide the people of Wilkinson County with a web site that is easy to use. You can search our site for a wealth of information on any property in Wilkinson County.
The information contained herein reflects the values established in the "most current published" tax digest. *Please note that the Assessors Office establishes values only. The Wilkinson County Tax Commissioner should be contacted with tax bill related questions.
Did you know?
Wilkinson County, the 29th county formed in Georgia, was created in 1803. The county was named for General James Wilkinson, an officer of the Revolutionary War and native of Maryland.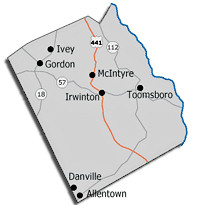 Irwinton was named for Georgia governor Jared Irwin. Gordon was named for the first president of the Central Georgia Railroad, William Washington Gordon (for whom Gordon County is also named). Allentown is situated at the junction of four counties: Wilkinson, Twiggs, Laurens and Bleckley.
Wilkinson county has lost courthouses to fire in 1829, 1854, 1864 and 1924. A 15,000 square foot addition was added and the old parts were remodeled in 2006.
Wilkinson County has substantial kaolin deposits, which are important to the local economy.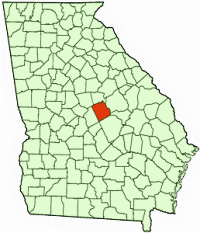 Wilkinson County shares the Beaver Dam Wildlife area with Laurens County to the southeast. This was once a Wildlife Management Area owned and operated by the Department of Natural Resources, but now is privately owned. The Oconee River forms the county's eastern border.
Several interesting attractions include the Swampland Opera House in Toomsboro, and Beaver Creek at Ivy Station, which has a restored caboose, a cane mill and Civil War memorabilia. The Gordon Depot in Gordon, GA has recently been restored and has a museum filled with railroad and County history. More that 500 acres along the Oconee River at Ball's Ferry were recently set aside for the Ball's Ferry Historical State Park.
Source: georgia.gov
WILKINSON CO TAX ASSESSOR
P O BOX 189
IRWINTON GA 31042
478-946-2076