Select The Letter that Corresponds To The First Letter Of The County.  Then Select The County From The List Below.

Welcome to the Washington County Assessors Office Web Site!
Our office is open to the public from 9:00 AM until 5:00 PM, Monday through Friday.
The goal of the Washington County Assessors Office is to provide the people of Washington County with a web site that is easy to use. You can search our site for a wealth of information on any property in Washington County.
The information contained herein reflects the values established in the "most current published" tax digest. *Please note that the Assessors Office establishes values only. The Washington County Tax Commissioner should be contacted with tax bill related questions.
Notice to Property Owners and Occupants
In accordance with Georgia Law (OCGA 48-5-264.1), please be advised that a member of the Washington County Appraisal Staff may visit your property to review or update property information. The appraiser will only gather necessary property information and take photographs. A business card will be left if the owner/occupant is not at the property at the time of the visit.
The field appraiser will have a photo identification badge and will be driving an appropriately marked vehicle. Should you have any questions or concerns, please do not hesitate to contact the Washington County Assessor's Office at 478 552-2937.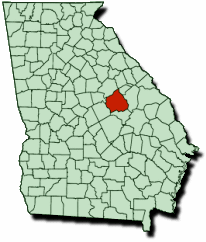 Did you know?
Washington County, the 10th county formed in Georgia, was created in 1783. One of Georgia's original counties, it was the first in the nation to be named for President George Washington. Its first settlers were Revolutionary War veterans, who were given land grants for their service to the country.
Washington County is the "Kaolin Capital of the World." One of Georgia's most important minerals, kaolin is a white, alumina-silicate clay used in hundreds of products ranging from paper to cosmetics to the nose cones of rockets.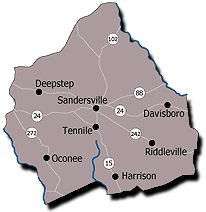 The Official State of Georgia Historical Plates, depicting events and people from the state's history, were designed by Sandersville native Louise Irwin in 1933. The plates are made in England by Wedgewood and are available for sale at local gift shops.
About two dozen historical markers are placed throughout the county, most relating to the Civil War. Listed on the National Register of Historic Places are the Francis Plantation, Washington County Courthouse, the Old City Cemetery, North Harris Street Historic District, and Charles Edward Choate Historic District.
Hamburg State Park offers a 225-acre lake with tent and trailer sites, a museum, grist mill fishing, boats and canoes.
Source: georgia.gov
WASHINGTON CO TAX ASSESSORS
P O BOX 308
SANDERSVILLE GA 31082
478-552-2937