Georgia County Tax Assessor Websites
Select The Letter that Corresponds To The First Letter Of The County.  Then Select The County From The List Below.

Welcome to the Schley County Assessors
Office Web Site!
The office is open from 8 am until noon and from 1 until 5 pm. The goal of the Schley County Assessors Office is to provide an easy to use web site that provides a wealth of information on all of the properties in the county.
The information contained herein reflects the values established in the "most current published" tax digest. The Assessors Office establishes values only. The Schley County Tax Commissioner should be contacted for information relating to your tax bill.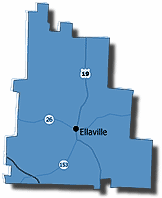 Did you know?
The first white settlers came to the area in 1808 from the Carolinas. A settlement grew up called Pond Town, which was located in the vicinity of the cemetery. It became a relay station for a stage line which ran from Hamburg to Preston. From Pond Town there was an Indian route, called Hawthorne Trail, which ran to Tallahassee, Florida.
Schley County was created from parts of Marion and Sumter counties in 1857. Georgia's 122nd county was named for Governor William Schley who served in the late 1830's. The name of the county is pronounced "sly". The county is only 154 square miles or 98,560 acres, small compared to its neighbors.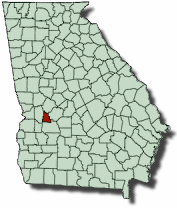 The courthouse was built in 1899 and is listed on the National Registry of Historic Buildings.
The county seat, Ellaville, was established in 1859, and was named for the daughter of Robert Burton who sold the land to the city. Ellaville is the only incorporated municipality in Schley County.
In 2000 the school system of Schley County regained the middle and high school grades from a three county facility. Since that time growth in the county has been due to the excellent quality of the school system. In 2006 Schley County High School won the Governor's Cup for academic achievement.
Source: georgia.gov
SCHLEY CO TAX ASSESSORS
P O BOX 1141
ELLAVILLE GA 31806
229-937-9169