Georgia County Tax Assessor Websites
Select The Letter that Corresponds To The First Letter Of The County.  Then Select The County From The List Below.

Welcome to the Pulaski County Assessors
Office Web Site!
Our office is open to the public from 8:00 AM until 5:00 PM, Monday through Friday.
The goal of the Pulaski County Assessors Office is to provide the people of Pulaski County with a web site that is easy to use. You can search our site for a wealth of information on any property in Pulaski County.
The information contained herein reflects the values established in the "most current published" tax digest. *Please note that the Assessors Office establishes values only. The Pulaski County Tax Commissioner should be contacted with tax bill related questions.
Notice to the Pulaski County Property Owners and Occupants. In accordance with O.C.G.A. 48-5-264.1, please be advised that the Pulaski County Appraisal Staff may be visiting your property to review your parcel information concerning an appeal filed, return filed, construction of new improvements or additions, review of parcel, conservation use application and/or review and verification of personal property. The field appraiser from our office will have photo identification and will be driving a marked county vehicle. If you have any further questions, please call our office at 478-892-3564.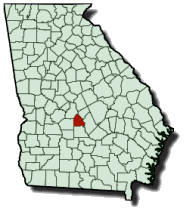 Did you know?
Pulaski County was created in 1808 from what was then Laurens County. Georgia's 36th county was named for Polish Count Casimir Pulaski who died in Savannah of wounds suffered in the Revolutionary War. The Pulaski area was the capital of the Creek Indian Confederacy.
The city of Hawkinsville was named for Colonel Benjamin Hawkins, a Revolutionary War hero and the federal Indian Agent for the four Southeastern tribes. He lived in Crawford County from 1794 until 1816.
Hawkinsville is home to one of the largest harness racing training facilities in the country.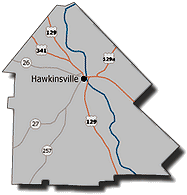 There are three entries on the National Register of Historic Places from Pulaski County: the Hawkinsville Opera House, the Pulaski County Courthouse, and Taylor Hall.
The Ocmulgee River runs through the county.
Several notable people have ties to Pulaski County. Butler Brown, an artist, has had his work displayed in the White House; Mary Culler White was a missionary in China for most of her life; and "Salty Sol" Fleischman, a respected sportscaster in the Tampa Bay area, was born in the county.
The town has had a long history of horse racing, and celebrates the Hawkinsville Harness Festival every spring.
Source: georgia.gov
PULASKI CO TAX ASSESSORS
P O BOX 741
HAWKINSVILLE GA 31036
478-892-3564