Georgia County Tax Assessor Websites
Select The Letter that Corresponds To The First Letter Of The County.  Then Select The County From The List Below.

Welcome to the Lowndes County Assessors
Office Web Site!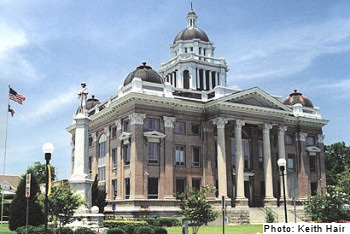 Our office is open to the public from 8:00 AM until 5:00 PM, Monday through Friday.
The goal of the Lowndes County Assessors Office is to provide the people of Lowndes County with a web site that is easy to use. You can search our site for a wealth of information on any property in Lowndes County.
The Lowndes County Board of Assessors Office is responsible for the preparation of the annual real and personal property tax digest in compliance with the laws of Georgia. We strive to professionally create a yearly digest in accordance with Georgia law and in a manner that will instill and maintain confidence in all property valuations through fairness and uniformity for all taxpayers. Lowndes County has an approximate parcel count of 46,485 and covers 509 square miles.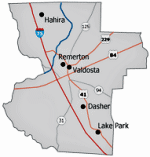 The information contained herein reflects the values established in the "most current published" tax digest. The Lowndes County Tax Commissioner should be contacted with tax bill related questions. Ownership records are updated each month on or about the first day of the month. Please understand that there will be some lag time between the recording of the deeds in the office of the Clerk of Superior Court and the time we are able to enter the change in our records.
LOWNDES CO TAX ASSESSORS
P O BOX 1126
VALDOSTA GA 31603
229-671-2540
FAX-229-333-7606