Georgia County Tax Assessor Websites
Select The Letter that Corresponds To The First Letter Of The County.  Then Select The County From The List Below.
Welcome to the Lee County Assessors
Office Web Site!
Our office is open to the public from 8:00 AM until 5:00 PM, Monday through Friday.
The goal of the Lee County Assessors Office is to provide the people of Lee County with a web site that is easy to use. You can search our site for a wealth of information on any property in Lee County.
The information contained herein reflects the values established in the "most current published" tax digest. *Please note that the Assessors Office establishes values only. The Lee County Tax Commissioner should be contacted with tax bill related questions.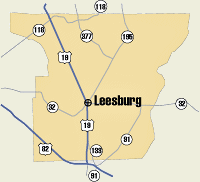 Did you know?
Lee County was one of the original landlot counties acquired from the Creek Indians by a treaty in 1825. Georgia's 68th county, it was named for Richard Henry "Lighthorse Harry" Lee, father of Confederate General Robert E. Lee. Lighthorse Harry gave the eulogy at the funeral of George Washington in 1779.
The original county seat was Starkville, but was moved to current county seat of Leesburg in 1876 after the completion of the Railroad from Americus to Albany in 1857. Smithville, in northern Lee County, is the only other incorporated city in the county.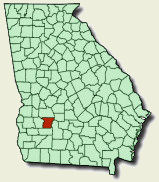 Lee County is one of the fastest growing counties south of Atlanta. It was ranked in 2005 as the 46th fastest growing county in the United States. The total land area of the county is 355 square miles or 227,200 acres. Current population is estimated at 31,000 with a growth of 3.5 people per day. Residential construction adds 8-10 new dwellings per week. In 2005, the total number of tagged vehicles was 31,711 up from 30,674 in 2004.
LEE CO TAX ASSESSORS
P O BOX 424
LEESBURG GA 31763
229-759-6010
FAX-229-759-6382