Georgia County Tax Assessor Websites
Select The Letter that Corresponds To The First Letter Of The County.  Then Select The County From The List Below.

Welcome to the Grady County Assessors Office
Web Site!
Our office is open to the public from 8:00am – 5:00pm, Monday through Friday.
The goal of the Grady County Assessors Office is to provide the people of Grady County with a web site that is easy to use. You can search our site for a wealth of information on any property in Grady County.
The information contained herein reflects the values established in the "most current published" tax digest. *Please note that the Assessors Office establishes values only. The Grady County Tax Commissioner should be contacted with tax bill related questions.
Did you know?
Grady County was created in 1905 from portions of Decatur and Thomas counties. It was named for Henry W. Grady, who was editor of the Atlanta Constitution and an advocate of the "New South."
Accounts of Hernando DeSoto's trek through the southeast in 1540 indicate that he entered Georgia in what is now Grady County.
Cairo, the county seat, was named for either the city in Egypt or the town of Cairo, Illinois. The city's name, however, is pronounced "Kayro."
Source: georgia.gov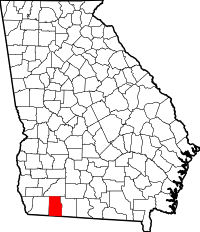 GRADY CO TAX ASSESSORS
114 First St. NE
CAIRO GA 39828
229-377-3325
FAX-229-377-5411