Georgia County Tax Assessor Websites
Select The Letter that Corresponds To The First Letter Of The County.  Then Select The County From The List Below.

Board of Tax Assessors & Appraisal Office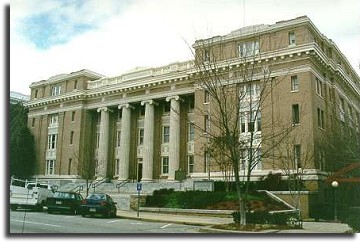 We would like to thank you for visiting the Web Site for the Clarke County Tax Assessors Office. We are offering this information to assist you in reviewing your personal information as well as a service to our community.
Questions about property appraisal in Clarke County are not uncommon and we are happy to provide this powerful new information source to our citizens. We pride ourselves on providing excellent service to the property owners and citizens of Clarke County. Should you need additional information not provided here, please feel free to call our office Monday – Friday between the hours of 8:00am and 5:00pm. We may be reached by phone at 706-613-3140.
In compliance with Georgia law (HB 304), please refer to this link regarding notification of site reviews.
Please refer to the link at the top of page for current tax assessor information, notifications, reports, and forms.
Population: 101,489 (2000)
Estimate: 108,222 (2005)
Clarke County 121 Sq Miles – 77,400 Acres

Real Estate Parcels: 42,192 (2010)
Personal Property Accounts: 5,046 (2010)
Manufactured Homes: 1,870 (2010)

Contact Our Office
325 E. Washington Street
Room 280
Office Hours: 8:00 – 5:00
Monday – Friday
Telephone: 706-613-3140 begin_of_the_skype_highlighting 706-613-3140 end_of_the_skype_highlighting
Fax: 706-613-3146
We hope you have a NICE day!
PLEASE NOTE: ATHENS-CLARKE COUNTY IS A UNIFIED GOVERNMENT COVERING MOST OF CLARKE COUNTY. BOGART AND WINTERVILLE ARE NOT PART OF THE UNIFIED GOVERNMENT, HOWEVER, THE CLARKE COUNTY BOARD OF TAX ASSESSORS IS RESPONSIBLE FOR APPRAISING ALL PROPERTY LOCATED IN CLARKE COUNTY.
CLARKE CO TAX ASSESSORS
325 E WASHINGTON ST
RM 280
ATHENS GA 30601
706-613-3140
FAX-706-613-3146