Georgia County Tax Assessor Websites
Select The Letter that Corresponds To The First Letter Of The County.  Then Select The County From The List Below.

Board of Tax Assessors & Appraisal Office Web Site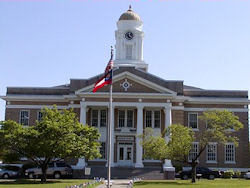 The 2011 taxable values are now available on this website.
Notice to Property Owners and Occupants concerning visits to your Property.
Georgia Law (OCGA § 48-5-264.1) requires property owners and occupants be provided reasonable notice prior to a site visit conducted by or on behalf of the Candler County Assessors Office.
In accordance with this law, please be advised that the Candler County Appraisal Staff may be visiting your property soon. The purpose of this visit will be either to determine the level of completion of any improvements that may have been made to your property or to verify correctness of the improvements in our records. The issuance of a Building Permit will necessitate a visit to your property. Also a visit may be conducted if a Tax Return is made, an Appeal is filed or there has been a recent sales transaction. The appraiser will only gather necessary property information and take photographs.
The appraiser will have a photo identification badge and will be driving an appropriately marked vehicle. If the appraiser is not allowed access to your property, estimations will be performed. If there is any question about the identity of the appraiser, or if there are any questions regarding the visit, do not hesitate to contact the Candler County Assessors Office at 912-685-6346.
The final FEMA digital flood insurance rate maps are now included on this site. The high risk areas are shown as blue gray areas with the letter 'A' in them. If a residence is located within one of these high risk areas and it is mortgaged through an institution guaranteed by the Federal Government, flood insurance is required to be purchased.
Help us prevent Homestead Fraud
CANDLER CO TAX ASSESSORS
COURTHOUSE SQUARE
METTER GA 30439
912-685-6346
FAX-912-685-3818