Select The Letter that Corresponds To The First Letter Of The County.  Then Select The County From The List Below.
A | B | C | D | E | F | G | H | I | J| L | M | N | O | P | Q | R | S | T | U | W

Welcome to the Bleckley County Board of Assessors Web Site!
Our office is open to the public from 8:30 AM until 5:00 PM, Monday through Friday.
This site has been designed with the citizen in mind making it easier to do business with Bleckley County. Be sure to check out the new convenient features to find information quickly and easily.
We look forward to continuing to improve our online services to better serve you in the future.
Notice to the Bleckley County Property Owners and Occupants. In accordance with O.C.G.A. 48-5-264.1, please be advised that the Bleckley County Appraisal Staff may be visiting your property to review your parcel information concerning an appeal filed, return filed, construction of new improvements or additions, review of parcel, conservation use application and/or review and verification of personal property. The field appraiser from our office will have photo identification and will be driving a marked county vehicle. If you have any further questions, please call our office at (478)934-3209.
Did you know?
The county has one municipality, Cochran, the county seat. Cochran was named for Arthur E. Cochran, president of the Macon & Brunswick Railroad, who was influential in the development of the county.
The Ocmulgee River and Game Preserve offers fishing, boating, and hunting to outdoor sports enthusiasts. The Ocmulgee Wildlife Management Area, shared with Twiggs County, is another attraction.
Cochran is home to Middle Georgia College, recognized as the oldest two-year college in America. It is one of the original units of the University of Georgia System.
Festivals in Bleckley County include the Spring Hillside Bluegrass Festival and the Barksdale Blast.
Source: georgia.gov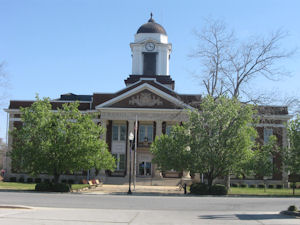 BLECKLEY CO TAX ASSESSORS
112 N. 2ND STREET
COURTTHOUSE
COCHRAN GA 31014
PHONE-478-934-3209
FAX-478-934-3222